Institute of Vocational Sciences in Metals Technology
Appelstraße 11
30167 Hannover
Building 3409
Phone: +49 511 762 17676
Fax: +49 511 762 12141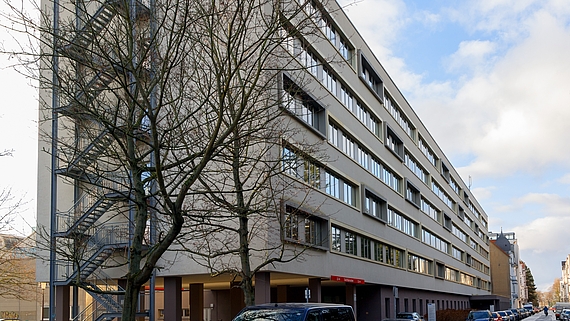 Office
Susanne Speisekorn
Office

Office hours
Mon. - Thu. 09:00 - 13:00
Address
Appelstraße 11/11a
30167 Hannover
Susanne Speisekorn
Office

Office hours
Mon. - Thu. 09:00 - 13:00
Web editing
Dr. des. Stefan Nagel
Research Staff

Address
Appelstraße 11/11a
30167 Hannover
Dr. des. Stefan Nagel
Research Staff

Adress
Public transport
Traveling by public transportation offers two options:
Airport:

From Hannover Airport (HAJ) take a cab (duration: approx. 25 minutes).
Alternatively: take the S-Bahn line S5 to the main station (duration: approx. 17 minutes), for more information see Arrival by train.

Subway:

Take the subway from the main train station to Kröpcke (lines 1, 2, 3, 7, 8 or 9).
Change to line 4 (direction Garbsen) or line 5 (direction Stöcken).
Get off at the Schneiderberg stop (please refer to the map for further details).
Journey by car
A2-Exit Herrenhausen, direction Zentrum via Bremer Damm
Königsworther Platz get into the left lane in the direction of the university
Pass the university and turn right at the next traffic light (Schneiderberg), straight ahead and turn into Appelstraße (for more details please refer to the map)